The Decline bids dialog appears when you have selected one or more appraiser bids from the Review bids dialog and choose the Decline bid option. The selected vendor(s) will appear in a list and you have the opportunity to provide a note about why the bids were declined.
When you select the Decline button, the vendor(s) will be sent an e-mail containing your note with the bid declined notification.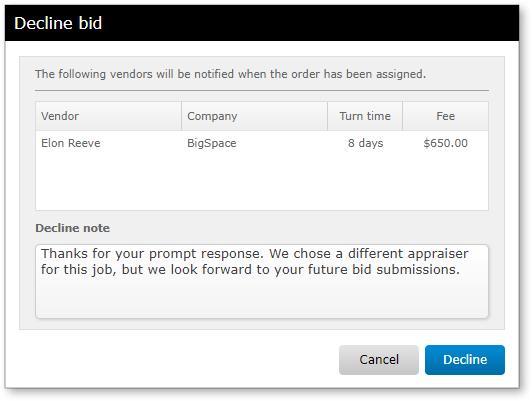 After you've declined a bid, you have the option to undo the Declined status. This only works if you've declined the bid, not if the bid was declined by the vendor.
To undo a declined bid, click the Undo button in the Status column in the Review bids dialog.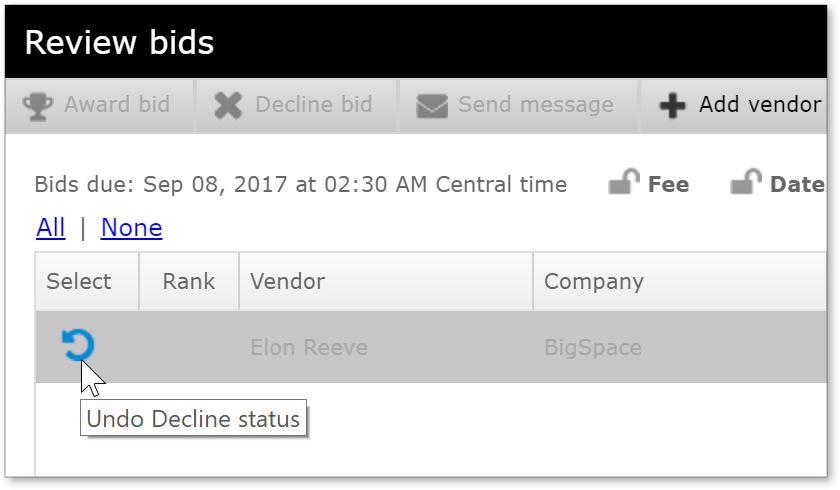 View the Review bids dialog.