The Account view allows you to view your account information, manage your Password Security and Payment Methods, and review your Payment History for your orders.
To access the Account view, make sure that the account admin has enabled the Manage Account permission for your user profile.  Then, simply sign in to Mercury Network and click Account in the top toolbar.

If you have any questions about payment methods, transaction fees, refunds, or other common questions, be sure to visit the support links on the right.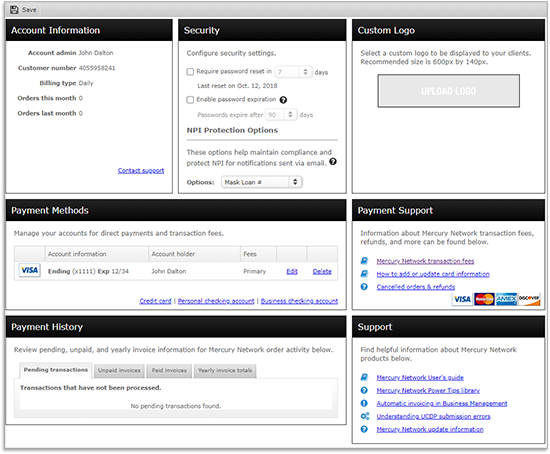 Related Topics: