The General tab gives an overview of the vendor's profile.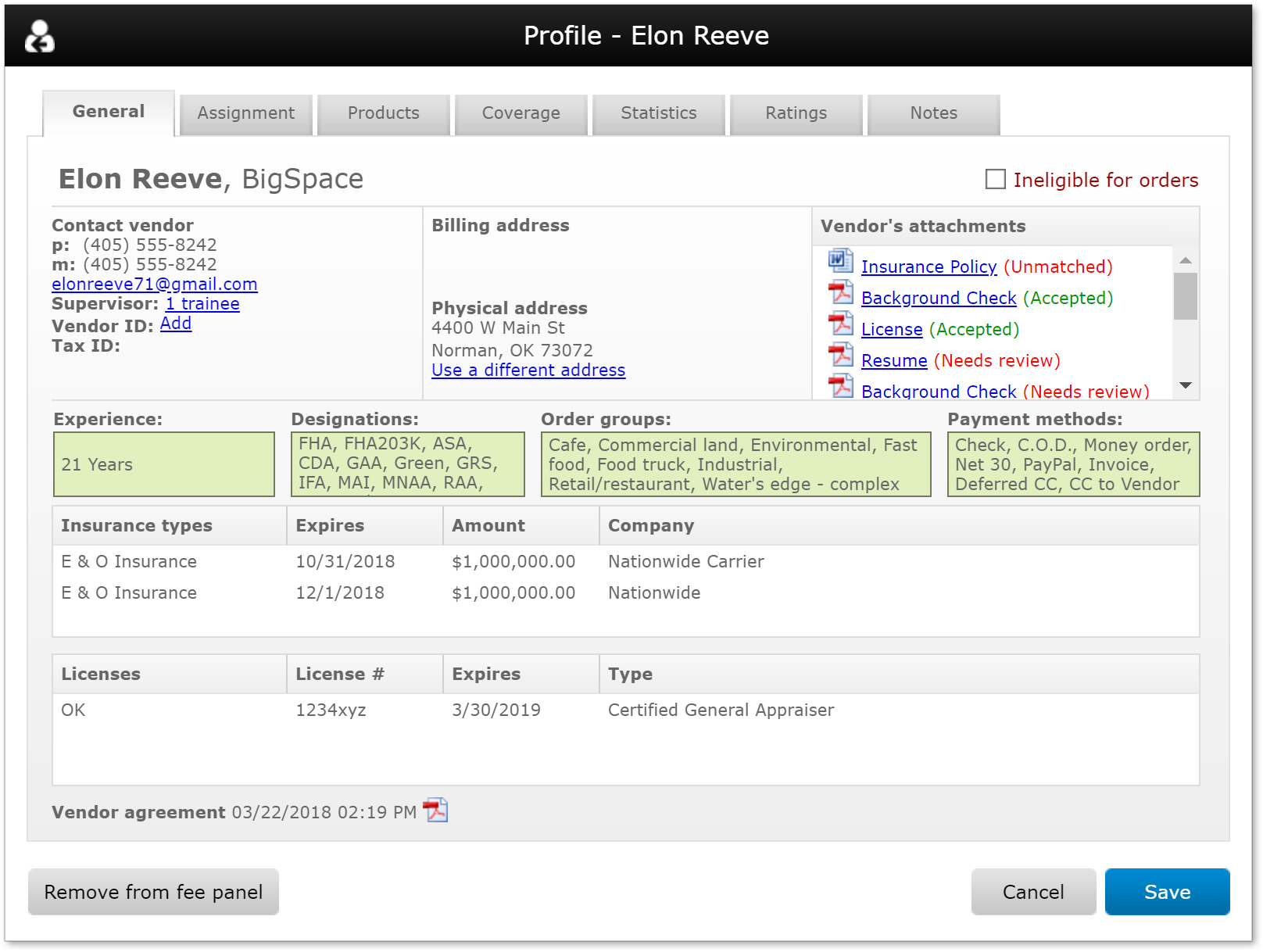 From here you can:
View trainees - If the appraiser is supervising trainees, click the link next to Supervisor to see information about the trainee(s) including their name and license information (if available.)
Create a Vendor ID - Click Add to create a new Vendor ID or click the existing Vendor ID to modify it.  Vendor IDs are for your own internal purposes and are used for reporting or when you're searching for orders completed by certain vendors or a group of vendors.
View the Tax ID for this vendor, if available.
Click Use a different address to enter an alternate phyisical address for this vendor. The billing address cannot be changed.
Check Ineligible for orders to prevent this vendor from being assigned to any new orders.
View Vendor's attachments by clicking the document title.

If you are using the Review documents feature, the attachments' statuses will appear next to them.
Tax information will only appear for vendors on your fee panel. If the vendor entered their social security number on the W-9 form, it will be masked. Soon, your vendor will have a way to un-mask it for you.

Remove the vendor from your custom fee panel by clicking the button on the lower left. Remember that if you remove an AMC from your fee panel, you'll need to re-invite them to your fee panel if you intend to assign orders to them in the future. You might consider marking them ineligible instead.
Click Save when you're done.
Note that AMCs don't show license or designation sections because those only apply to individual appraisers.