Click the Products tab to see which products this vendor provides.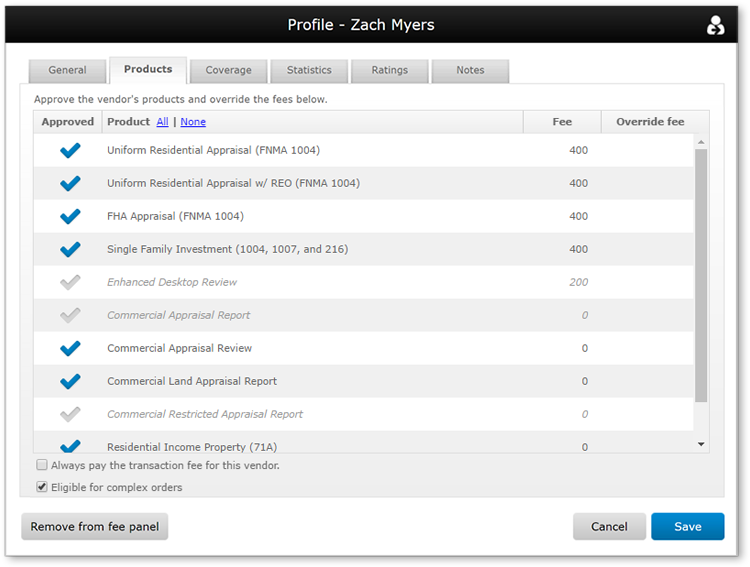 By default a vendor is approved for all products. However, you can prevent them from being considered for certain job types by clearing the checkbox in the Approved column.
If you have special fee arrangements worked out with the vendor, you can enter a custom fee in the Override fee column. This keeps you from having to manually change the fee when placing an order to this vendor.
Click All or None to select or deselect all products.
Click Always pay the transaction fee for this vendor to make this setting the default for this vendor.
Check Eligible for complex orders if this vendor may be assigned orders which have been marked as Complex.