Mercury Network provides the ability to mark an order as paid and, optionally, share the payment information with the appraiser. To record a payment for an order, click the Mark as Paid toolbar item.
The ability to mark orders as paid can be enabled on a per-user basis by turning on the Mark as Paid order management permission.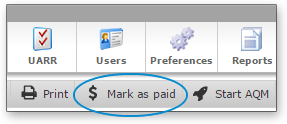 When the toolbar item is selected, the Enter new payment dialog will appear. To record a payment, enter the date, a payment method and a payment amount. Partial payments are allowed.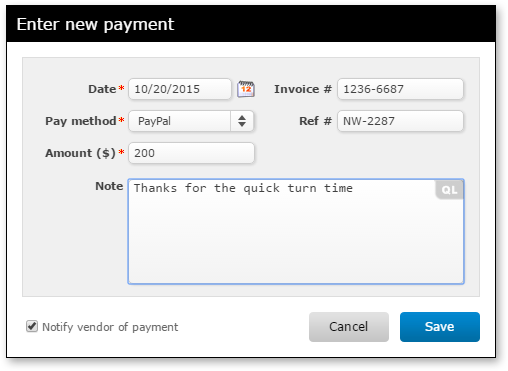 Optionally, you may choose to share the payment information with the vendor by checking or un-checking the Notify vendor of payment check box. The vendor will be able to view but not edit any payment information.
---
When a payment has been applied to an order, an entry will be logged in the history. You may select the Edit payment link in the history entry to view or edit the payment information.