| | | |
| --- | --- | --- |
|   |   |   |
|   | Vendor Selection Settings |   |
|   |   |   |
Vendor selection settings allow you to control how Mercury Network's Intelligent Selection System (ISS) qualifies vendors to receive assignments, enable automatic order assignment or vendor selection, configure compliance controls, and much more.
Selection settings can be configured for residential appraisers, AMC/Firms, commercial appraisers, agents/brokers and inspectors for the following items:
Lender compliance (residential appraiser only)
Specific selection options
Bidding options
Ordering options
Intelligent Selection System (ISS)
Click Default vendors on the toolbar to assign different product types to specific vendor types. For instance, you can assign all residential products to AMC/Firms while assigning all commercial products to commercial appraisers.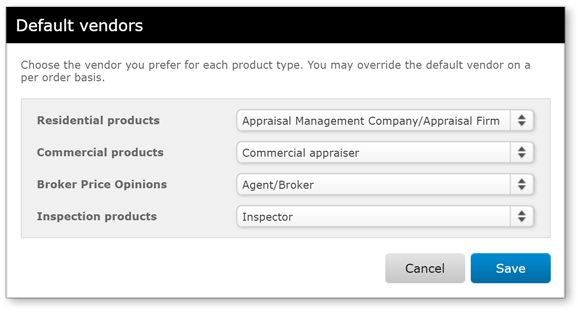 See the related topics links for definitions of the specific settings areas.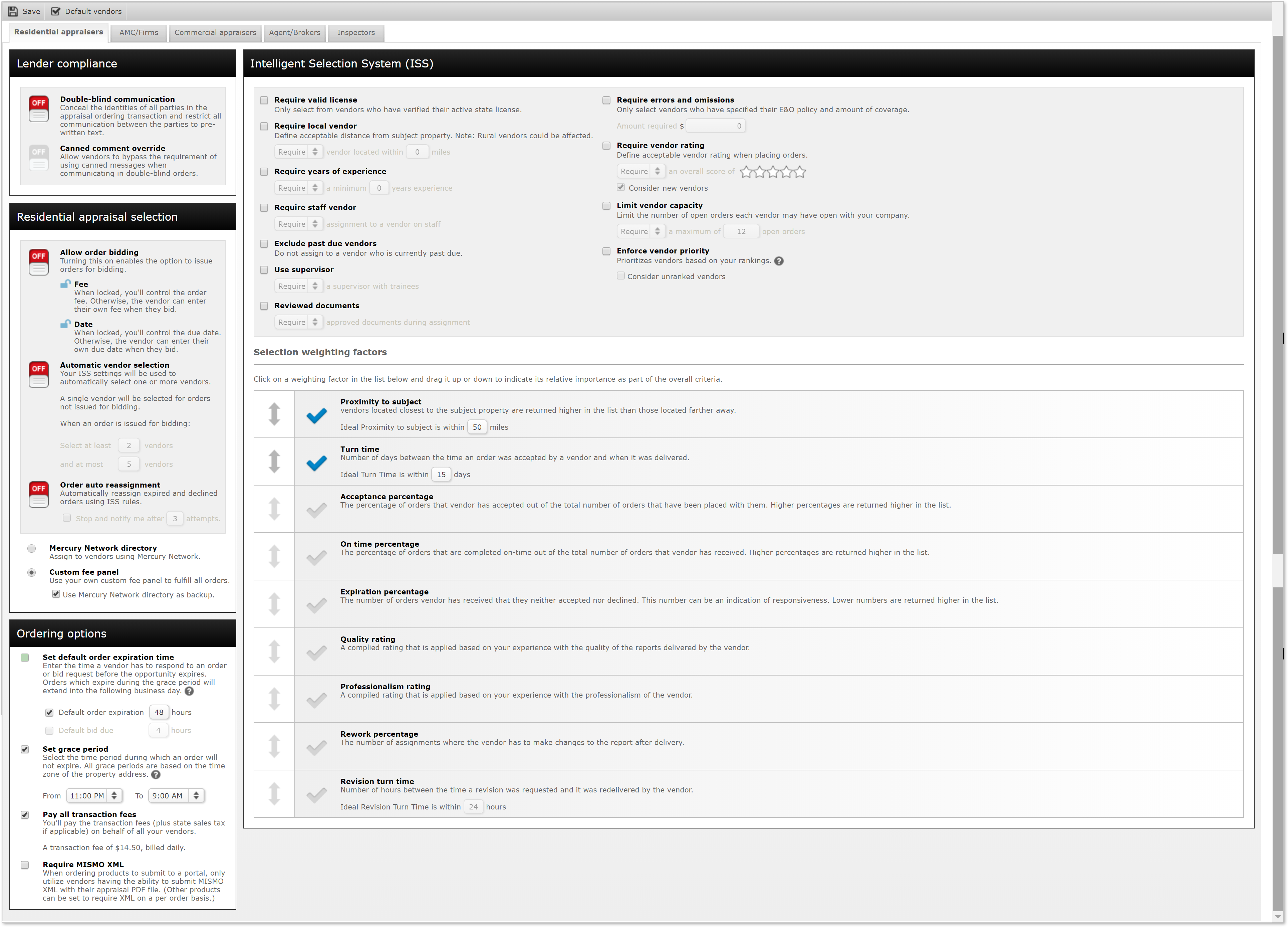 Related Topics: